Quick Links
Upcoming Civic Live Events
Women on Wednesdays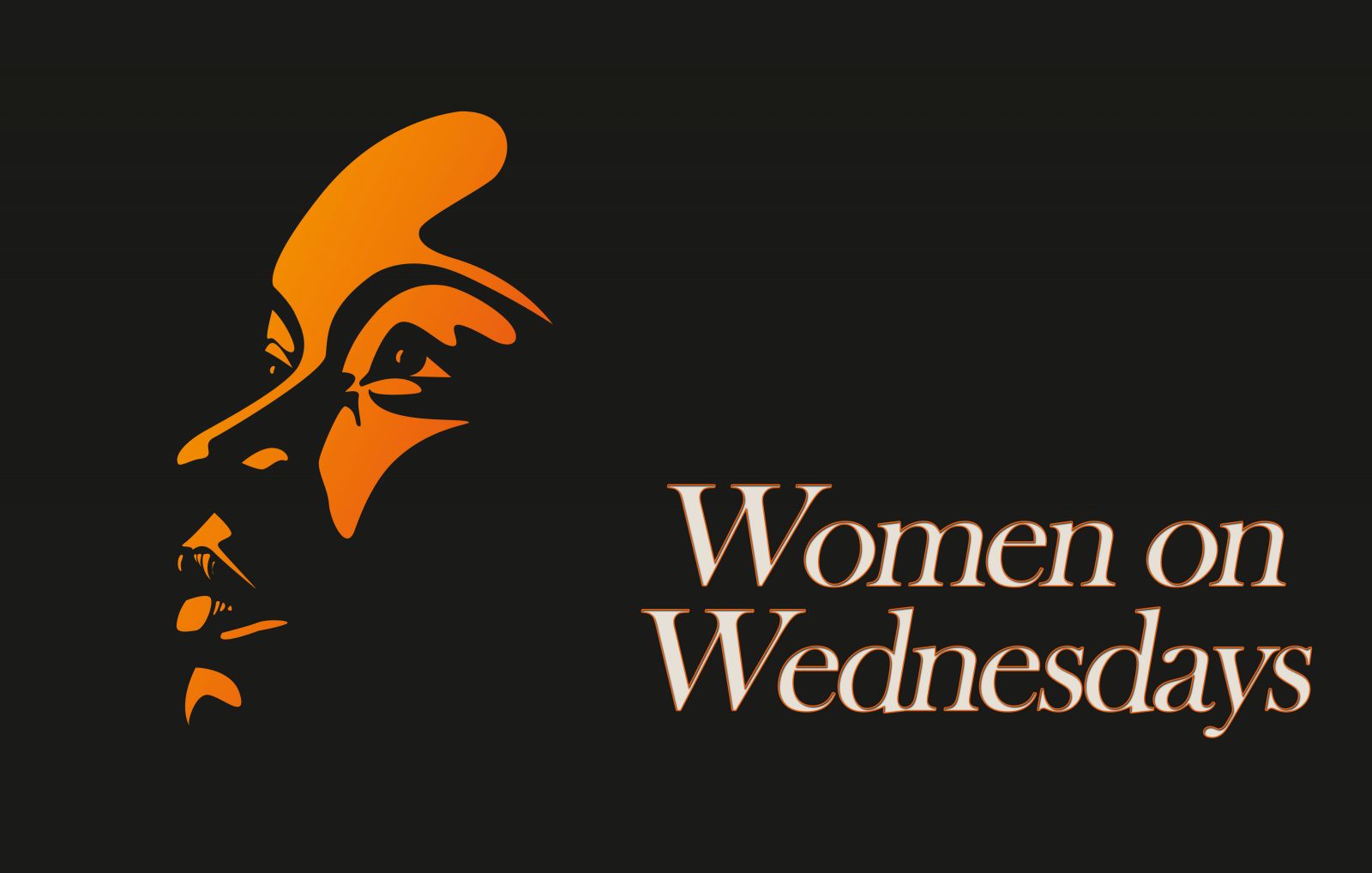 The Rochester Civic Theatre Company is proud to be recognized for its relentless commitment to diversity, inclusiveness, and social well-being. Join us throughout the year for evenings of thoughtful discussion as we celebrate the resilience, diversity, and contributions of women.
Our 2016-2017 Season:
September 28: Women in Politics
Women in the United States continue to be significantly underrepresented at all levels of elected office, but according to the Center for American Women and Politics at Rutgers University, women who run for office win as often as men do. Our first panel and discussion of the season features women who have been elected to local and state office. They will share why they decided to run, what challenges they and other women in politics face, and whether a "glass ceiling" really exists in the political realm. Panelists will include Sheila Kiscaden, Tina Liebling, Kim Norton, and Sandra Means.
October 26: Age is Nothing But a Number - Is 60 the New 40?
What's up with being 60? Depending on whom you listen to, it's either the age where women should find a rocking chair, or the age where they start rocking the world! Who's right?
January 25: Feminism 101 ... Where Do We Go From Here?
What is feminism? Can men be feminists? Do we still need feminism today? Why not call it "equalism" or "humanism"? So many questions! Join us for a brief historical background on feminism, a discussion on where we are today, and a vision for tomorrow.
February 22: Growing Up Muslim in Rochester
Over the last decade, the U.S. has faced growing Islamophobia, and Muslim-Americans have found themselves and their faith at the crossroadsof intense national scrutiny. Our panel of Rochester community members shares their insights and experiences growing up Muslim in our community.
March 8: Beyond Rosie the Riveter -- Women in Non-Traditional Roles
(Presented in partnership with the Sister of St. Francis; this special session will be held at Assisi Heights.)
The power of women in the workforce is not to be overlooked. Women are working harder than ever to "bring home the bacon." But what if the workplace is less than typical, and not the kind of place you expect to find women? Meet some amazing women and learn about their non-traditional career choices. It isn't just a "man's world" anymore!
March 29: Our Experiences Raising a Son
Gloria Steinem wrote, "We've begun to raise daughters more like sons...but few have the courage to raise our sons more like our daughters." In 2016, is raising a son really so different from raising a daughter? Panelists share their experiences and ask for your perspective.
May 31: Rape Culture Is Real
"Rape Culture" - the idea that rape occurs because women ask for it or fail to prevent it - is real. How did women become the ones to blame and men become blameless? How do we change this attitude and reduce the occurrence and acceptance of rape?
All Women on Wednesdays events take place at The Rochester Civic Theatre Company (except for the March 8 event at Assisi Heights.)
All events are are free and open to everyone.
Light refreshments courtesy of Trader Joe's and cash bar available at 5:00 pm.
Presentation and discussion from 5:30 pm to 7:00 pm.
Admission is free, but reservations are required.
To make your reservation, please email info@rochestercivictheatre.org by the Monday before each Wednesday's event.
Americana Showcase
Fall 2016 Dates: October 14, November 18, December 14
Spring 2017 Dates: February 17, April 14, May 5

Rochester Civic Theatre Main Stage
Americana Showcase celebrates the rich musical heritage of the American Midwest by connecting artists with music lovers of all ages. This community gathering creates a vibrant conversation between artists and listeners alike in a unique and intimate environment.
Fall Lineup To Be Announced
Jazz Jam with The D'Sievers
Dates: October 16, November 20, 2016 and February 19, 2017
5:30pm - 8:30pm
Rochester Civic Theatre Lobby Stage
Admission Free
John Sievers and the D'Sievers host a jazz open mic night at the Rochester Civic Theatre. Bring your instrument or your voice and sign up to play or sing along with a live jazz rhythm section. Musicians of all ages and experience levels are welcome. Come with tunes in mind and bring changes for the rhythm section if you are playing an unusual song or in an unusual key.
This event is always free and open to the public.
Hijab for a Day - What Happens When Women Cover?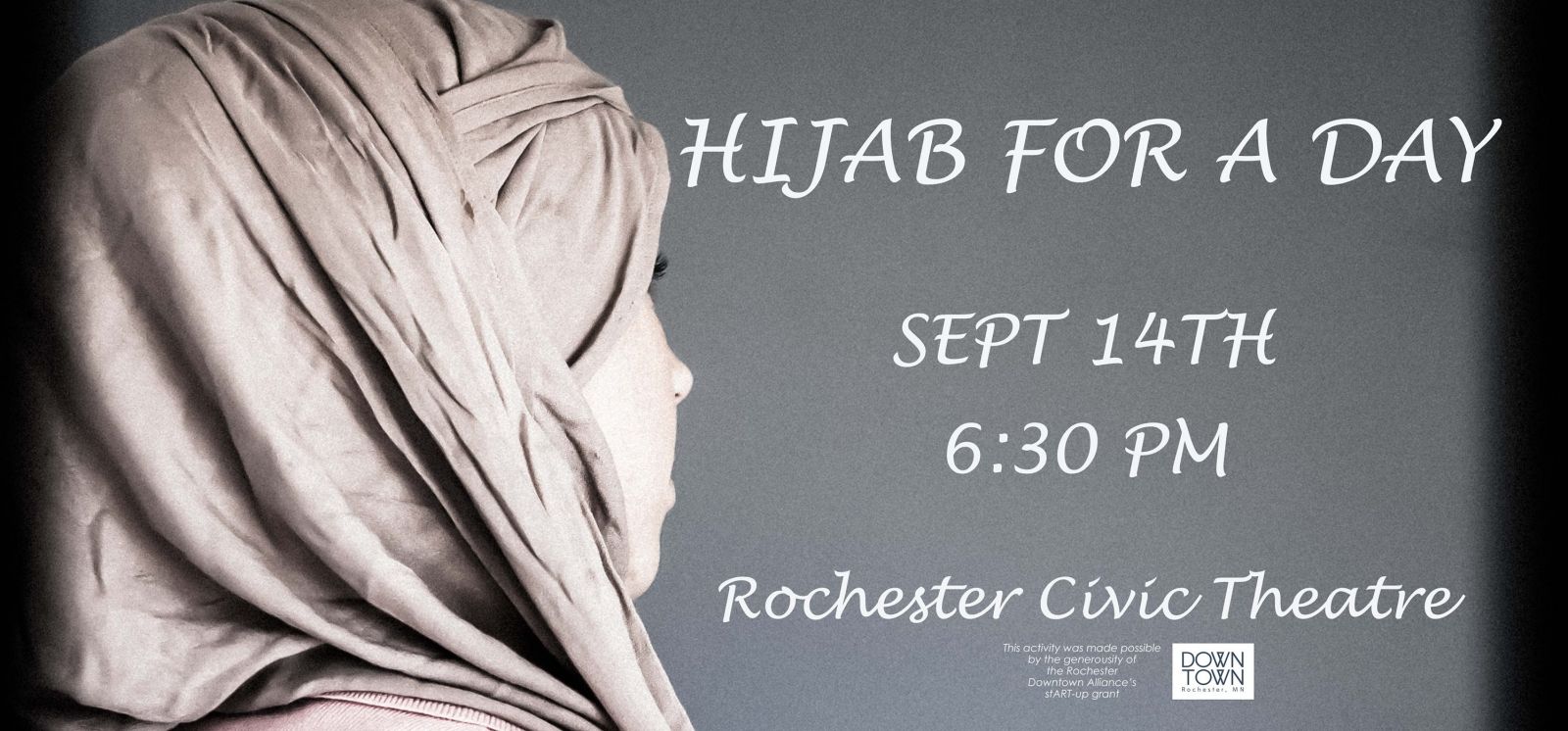 Join us for this multi-media event that explores women's experiences covering and the community's reaction.
This event will document the experiences of several Muslim and non-Muslim women in Rochester, who will wear a traditional Muslim Hijab for one day. The goal of the event is to encourage interfaith dialogue in the Rochester community, disparage Islamophobia, and educate the public on the beliefs of Islam.
Join organizers Regina Mustafa of Community Interfaith Dialogue on Islam, Dawn Sanborn, and Pam Whitfield at this free event on Wednesday, September 14, at The Rochester Civic Theatre Company. Doors open at 6:30 pm for this lobby performance and art exhibit.
Pre-registration is required; please RSVP to info@RochesterCivicTheatre.org by Monday, September 12.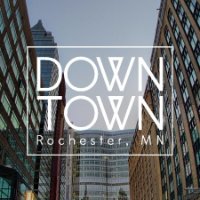 This activity was made possible by the generosity of the Rochester Downtown Alliance's stART-up Grant.