Quick Links
Upcoming Civic Live Events
Women on Wednesdays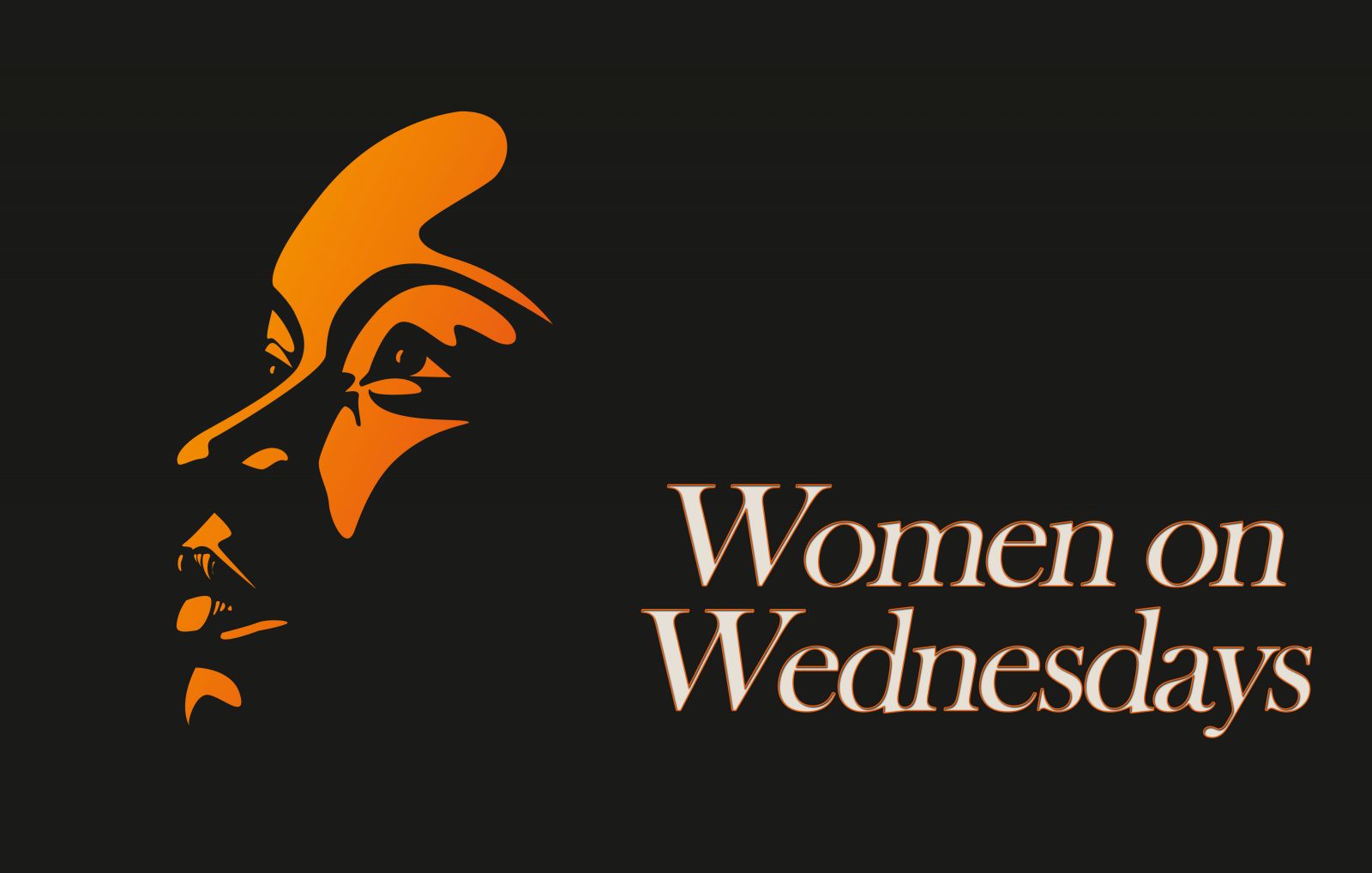 Date: May 25, 2016
Times: Complimentary appetizers and cash bar at 5:00pm
Presentation and discussion at 5:30–7:00pm
Admission free but reservations are requested.
To make your reservation, please email info@rochestercivictheatre.org by the Monday before each Wednesday's event.
Rochester Civic Theatre is proud to be recognized for its relentless commitment to diversity, inclusiveness, and social well-being. Join us throughout the year for evenings of thoughtful discussion as we celebrate the resilience, diversity, and contributions of women.
Session Themes for 2015-2016 Season:
Politics of Beauty
May 25: Advertising Messages: What are we really buying?
Remaining resilient in the face of cultural imperialism and the Euro-centric standard of beauty – it's not easy. Men and women, adults and young people are flooded with messages on how to be "beautiful." And we take them to heart. The discussion will focus on why as a society, we are so intent on achieving some sort of perfection.
Admission free but reservations are required.
To make your reservation, info@rochestercivictheatre.org by the Monday before each Wednesday's event.
Americana Showcase
Dates: May 18, 2016 at 7:30pm
Rochester Civic Theatre Main Stage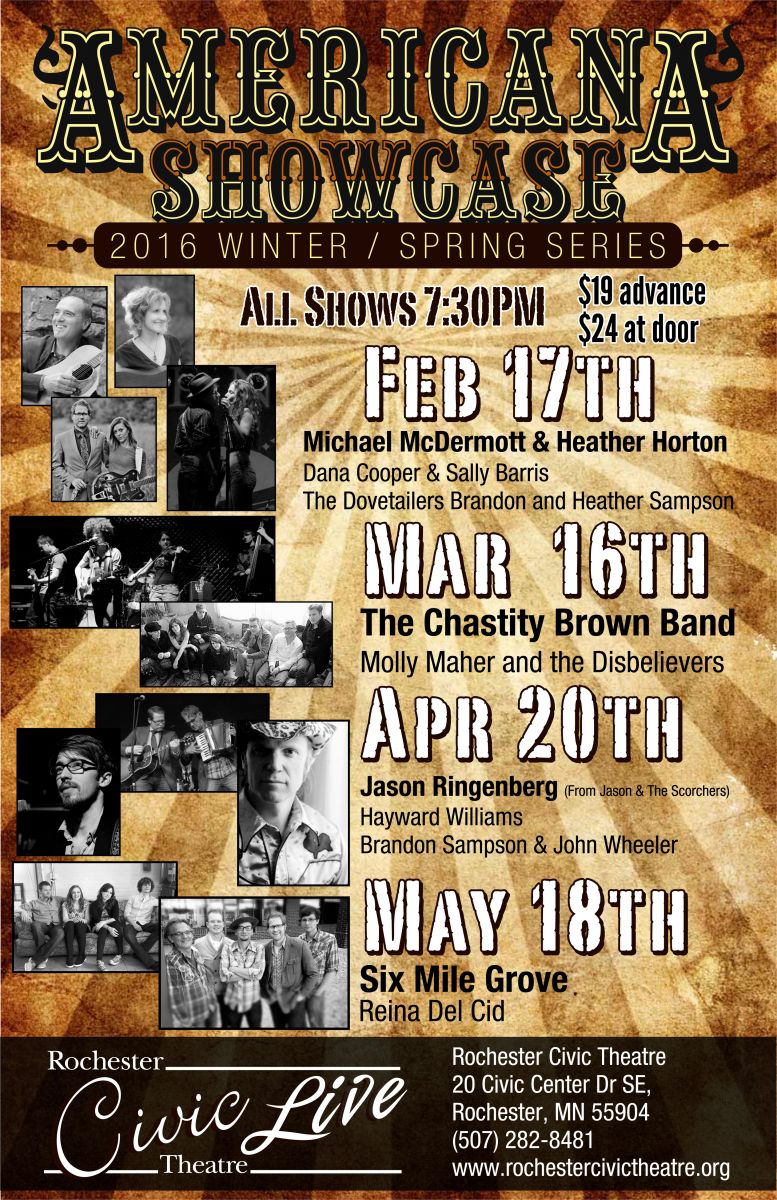 Americana Showcase celebrates the rich musical heritage of the American Midwest by connecting artists with music lovers of all ages. This community gathering creates a vibrant conversation between artists and listeners alike in a unique and intimate environment.
Featured musicians:
May 18: Reina Del Cid, with Six Mile Grove
Spring 2016 Season Passes ON SALE NOW! Season Passes cost $70 and are good for admission to every show in the Spring 2016 Americana Showcase season.
Individual ticket: $19 in advance, $24 at the door
Jazz Jam with The D'Sievers, featuring special guest, Steve Kenny
Dates: May 22, 2016
5:30pm - 8:30pm
Rochester Civic Theatre Lobby Stage
Admission Free
John Sievers and the D'Sievers host a jazz open mic night at the Rochester Civic Theatre. Bring your instrument or your voice and sign up to play or sing along with a live jazz rhythm section. Musicians of all ages and experience levels are welcome. Come with tunes in mind and bring changes for the rhythm section if you are playing an unusual song or in an unusual key.
For the Season Finale of our Jazz Jam concert series, The D'Sievers will be joined by special guest Steve Kenny.

Steve Kenny is an award-winning trumpeter and a mainstay of the Twin Cities jazz scene. The Star Tribune calls him "a terrific trumpeter and a hilarious emcee." He is the recipient of a Minnesota Music Award, West Bank School of Music Jazz Composer award, and multiple honors as Best Jazz Trumpet at the Eau Claire Jazz Festival. He is a co-founder of the Illicit Sextet, described by WCCO-TV as "one of the Best Jazz Bands in Minnesota," and has also recorded with Pete Whitman's Departure Point, the Cedar Avenue Big Band, and Group 47. Steve will join The D'Sievers for the first set of the evening. Come early and catch this phenomenal performance!
This event is always free and open to the public.
MPR News Presents: Climate Change + Health


Hosted by Cathy Wurzer
Featuring MPR's Paul Huttner and a panel of expert guests
Morning Edition host Cathy Wurzer and expert guests dig into the effects that climate change will have on public health in Minnesota.

MPR's Chief Meteorologist Paul Huttner and University of Minnesota's Climatologist Mark Seeley will join Cathy to discuss climate change's impact on the weather. Kristin Raab, the Health Impact Assessment and Climate Change Program Director at the Minnesota Department of Health, will discuss the intersection between real-world extreme weather events and the health of everyday Minnesotans.

Cathy will also talk with health professionals about the effects of degrading air quality on our lungs and of vector-borne water diseases on the health of our state. City emergency planners will weigh in on what's being done on the ground to prepare for emergencies provoked by climate change, particularly as it relates to at-risk populations.

This will be an informative discussion about one of the most urgent issues of our time.
Tuesday, April 26, 2016 at 7:00 p.m.
Rochester Civic Theatre Main Stage
THIS EVENT IS SOLD OUT. Thank you for your interest.
Green Room Music Source presents Lucy Wainwright Roche and Suzzy Roche - Mother Daughter Show
September 21, 2015 at 7:30pm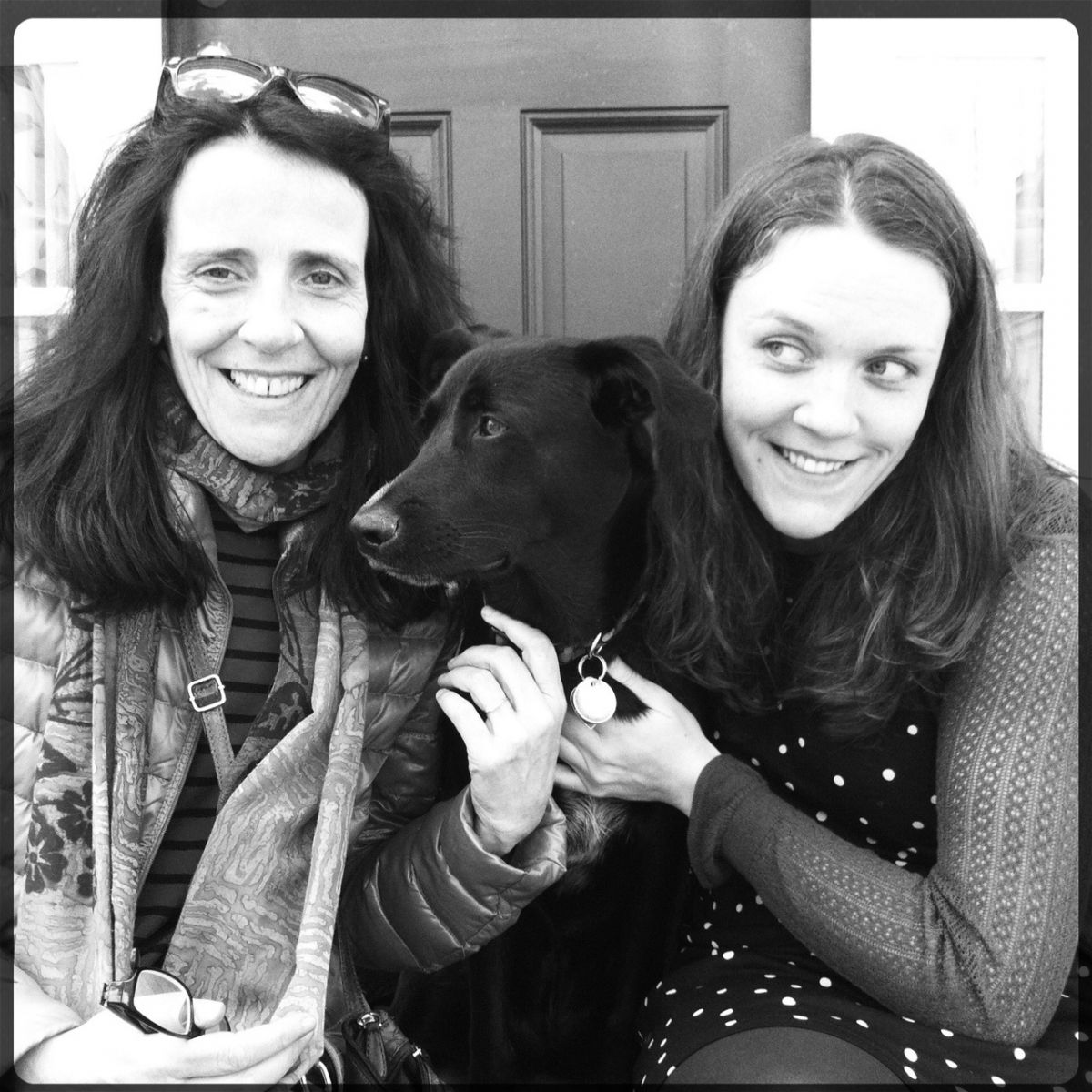 Rochester Civic Theatre Main Stage
Have you ever wondered what it would be like to be in a band with your mother? Suzzy Roche and Lucy Wainwright Roche, a mother/daughter duo, released their first collaboration Fairytale and Myth, which won the VOX/POP INDEPENDENT MUSIC AWARDS for The Best Singer/Songwriter Award for 2014. Suzzy Roche is a founding member of The Roches and Lucy (daughter of Loudon Wainwright, brother of Rufus and Martha) is known for her crystal clear voice, humorous stage presence and insightful, melodic songwriting. This show is a fun filled evening of smart, thoughtful, songs with plenty of familial harmonies!
Twin Cities' based Green Room Music Source has been booking and managing national and local artists for the past nine years. Their roster includes Lucy Wainwright Roche and Suzzy Roche, Lisa Germano, The Melismatics, Sleep Study, Dressy Bessy and more.
The Rose Ensemble: The Roots of Bluegrass
October 10, 2014 at 7:00pm (Past Event)
Rochester Civic Theatre Main Stage
Civic Live is delighted to present the Rose Ensemble: The Roots of Bluegrass - A Journey through America's Folk, Old-time, and Gospel Traditions.
Return to America's folk roots. Rousing hymns, Appalachian foot-stomping songs, Southern Harmony shape-note singing, and Shaker spirituals: the music that gave birth to bluegrass. The Roots of Bluegrass explores our country's musical heritage with close vocal harmonies, banjo, guitar, and fiddle.
The Rose Ensemble: Founded in 1996 and based in Saint Paul, Minnesota, The Rose Ensemble performs vocal music that strives to stir the emotions, challenge the mind, and lift the spirit. Each performance illuminates centuries of rarely heard repertoire, bringing to modern audiences research from the world's manuscript libraries and fresh perspectives on history, languages, politics, religion and world cultures and traditions. With nine critically acclaimed recordings and a diverse selection of concert programs, the group has thrilled audiences across the United States and Europe with repertoire spanning 1,000 years and over 25 languages, including new research in Hawaiian, Swedish, Middle Eastern and American vocal traditions.
Ticket: Adult $15, Senior & Student $10.
Science at the Cinema
October 18, 2014 at 5:30pm (Past Event)
Rochester Civic Theatre Main Stage
Join us for a night of great movie followed by a lecture on various topics by doctors from Mayo Clinic.
This event is admission free.
Light dinner by Dunn Bros Coffee (sandwiches, soup, chips, cookie) is available to purchase at the Civic at 5pm and during the dinner break.
Have dinner at the Civic & enjoy the movie & lecture!
Saturday, October 18 features a movie, Gravity.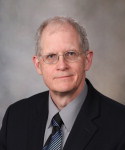 5:30pm "Gravity" (2013. Rated PG-13)
7:30pm Lecture on aerospace medicine by Dr. Lawrence Steinkraus (Mayo Clinic, Division of Preventive, Occupational, and Aerospace Medicine)


This event is free admission, and sponsored by Rochester Public Library.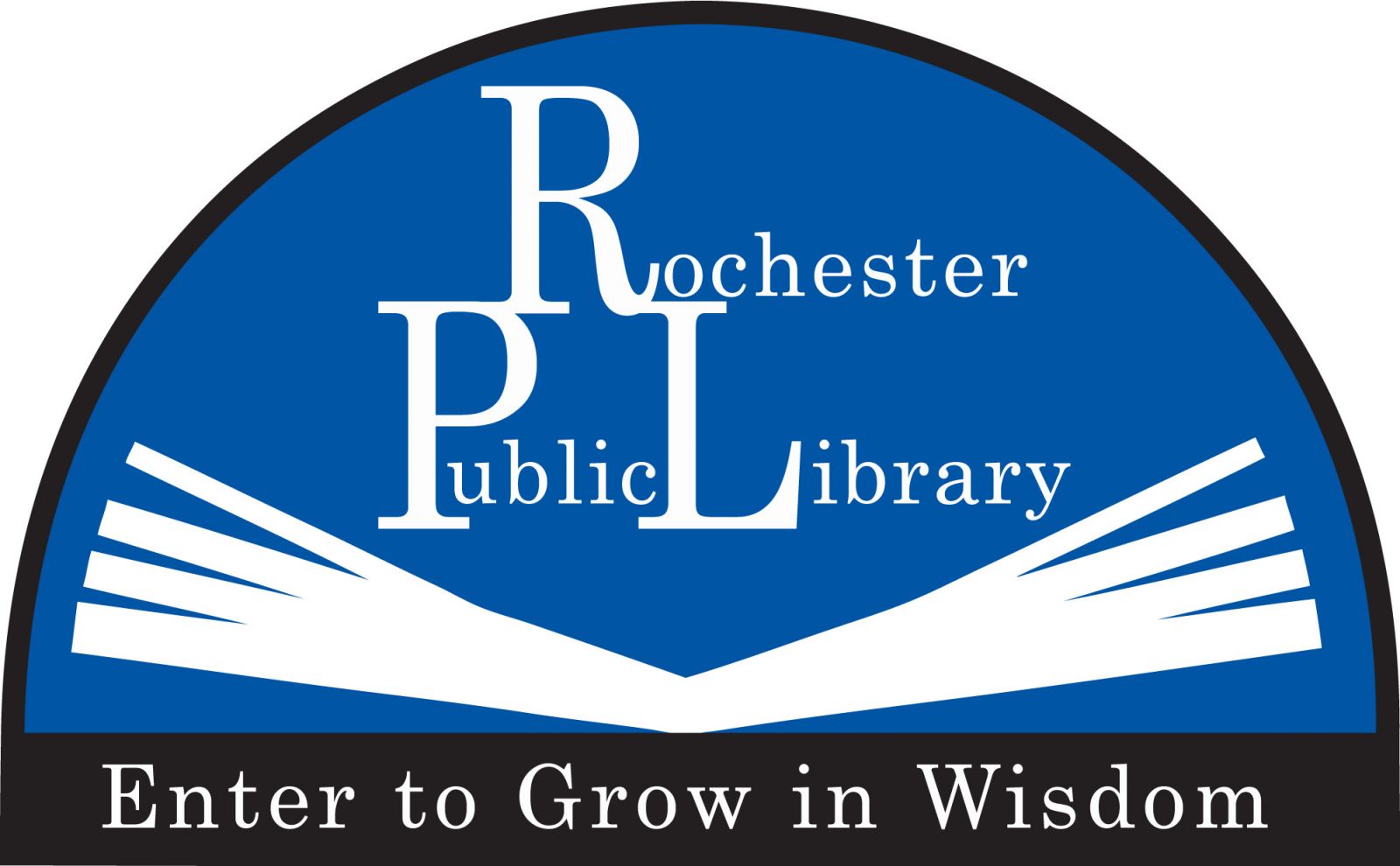 Fired Up: Survivor stories of trauma, hope, and change
November 8, 2014 at 6:30pm (Past Event)
Rochester Civic Theatre Main Stage
Fired Up is a staged reading of a play written by Cordelia Anderson along with cast members Michael Frear, Tim Hammond, Guadalupe Lopez, Shanna McCann, Chris Stark, and Stacey Chambers.
Fired Up is the story of trauma, resilience, hope, transformation and the burning need to end the sexual abuse and exploitation of children.
Fired Up consists of powerful, distinctive, personal stories that tug at the heart while showing the ripple effects that touch everyone.
Fired Up shows the multiple costs of sexual abuse to the survivor, the family, and to society.
Fired Up weaves together many stories to shed light not only on individual trauma, but on the frequency of abuse, and calls for a collective action to end it.
Fired Up attempts to move audiences to ponder:
"Why are there so many child victims?"
"Why are there so many–primarily males–who sexually offend?"
"Why do we focus so many resources on responding after the harm is done, or after a crime is committed, without prioritizing prevention to end it?"
"What can I do to be part of the solution?"
Ticket: Adult $15, Senior & Student $10.
This event is sponsored by Victim Services of Olmsted County.
Alison Scott's Soulful Christmas
December 7, 2014 at 7:00pm (Past Event)
Rochester Civic Theatre Main Stage
"Alison Scott's Soulful Christmas" has turned into a new holiday tradition for fans across the midwest. The beautiful mix of real soul music and Christmas cheer turns out to be a flavor that audiences can't get enough of. For music fans who are tired of the same old seasonal songs, this is a must-hear show!
Some great new original holiday songs mixed with creative reinterpreted classics, amazing guest musicians and touching real life Christmas stories from the musicians make for a sellout show at the Civic.
Mark Smeby - Hope of Christmas
December 10, 2014 at 7:00pm (Past Event)
Rochester Civic Theatre Main Stage
Come celebrate the Hope of Christmas as Nashville-based singer Mark Smeby brings his 4th annual Christmas tour back to Rochester on December 10. It promises to be a great time of reflection and inspiration as Smeby shares familiar holiday classics, as well as piano-based, inspirational, original tunes.
Smeby was seen on national television when he co-starred in an episode of ABC TV's hit series "Nashville," playing the booker of bands at the hip East Nashville music venue, The 5 Spot. He also played the romantic lead in "1 Message," an inspirational motion picture about the ravages of breast cancer, serving as a "saintly mentor" to the lead character. He's completed three successful years of his "Hope of Christmas Tour," bringing light to the true meaning of the season across the country. This is in addition to various tours throughout the US to share his songs in concert; from New Hampshire to Washington, from Minnesota to Florida. "I know that Christmas is not the happiest time of year for a lot of people, in spite of the enthusiastic celebration going on around them. The holidays can be a glaring reminder of relatives who have died, relationships that have ended, and disappointment with life's circumstances."
After growing up in Minnesota (he's a big Twins fan!), Smeby has resided in Nashville for the past 21 years. Since 2010 he has released four CDs, including Pilgrim Man (and its powerful, anthemic title track), Christmas, Hymns For The Journey, and the brand new, Shining Through.
The Steele Family Christmas Concert
December 14, 2014 at 7:00pm (Past Event)
Rochester Civic Theatre Main Stage
As seen at Mayo Clinic's 150th Anniversary Celebration, The Steele Family will bring back an evening of soul-drenched Gospel greatness to the Civic Theatre! The Steeles, featuring J.D., Fred, Jearlyn, Jevetta, and Billy, will amaze, delight, and inspire.

The Steeles have been singing together since they were children growing up in Gary, Indiana where they began to develop their style and soul. Each came to Minnesota for different reasons; however, it is clear they were meant to be a part of the Minnesota sound. The family has traveled around the world in the acclaimed musical The Gospel at Colonus including a Broadway run at the Lunt Fontanne theatre in1988. Their recent accomplishments include projects with corporate clients including Target, Best Buy, AMBEV, and Delta Airlines. They have been featured on local and national commercials and enjoy an international profile that has earned them a worldwide audience. The siblings continue to perform in world class productions around the globe both collectively and individually.
SOLD OUT! - I Can't Let Go: A Musical Tribute to Linda Ronstadt
April 11, 2015 at 7:30pm (Past Event)
Rochester Civic Theatre Main stage
Linda Ronstadt pioneered "country-rock" in the early 1970s, blending folk and country themes and harmonies with rock and roll arrangements. Her power-house voice could sweetly communicate heartbreak, like in the anthem, "Long, Long Time," or belt out rousing numbers like "When Will I Be Loved?" She famously collaborated with the era's best writers and producers such as J.D. Souther, Glenn Frey, Warren Zevon, Lowell George, Emmylou Harris, and many, many others. She is the recipient of 11 Grammys and numerous other industry awards, and was inducted into the Rock and Roll Hall of Fame in 2014.
This show, "I Can't Let Go: A Musical Tribute to Linda Ronstadt," will feature many of Ronstadt's significant works from 1967-1980, including songs like "You're No Good," "Poor, Poor Pitiful Me," and "Tracks of My Tears." The concert is a collaboration of artists who have been a vital part of the Rochester arts scene for many years, and is their third installment of Ronstadt tribute concerts.
Band members: Dianna Parks on lead vocal, Carl Stephenson and Kevin Kleist on guitars, Eric Straubmuller on keyboards, John Wheeler on pedal steel, Dan Van Hook on drums, Tim Hildebrandt on bass, Bob Sanborn on mandolin and harmonica, Tiffany Strande on violin and vocals, Becca Stiles-Nogosek on vocals, Steve Lalama on banjo and dobro, and Kevin McGarry on saxophone.
Vertigo Theatre Factory, Spectrum Pro-Audio and Dawn Sanborn Photography are also collaborators with the project.
This concert is SOLD OUT.
Civic Live: Alison Scott
April 25, 2015 at 7:30pm (Past Event)
Rochester Civic Theatre Main Stage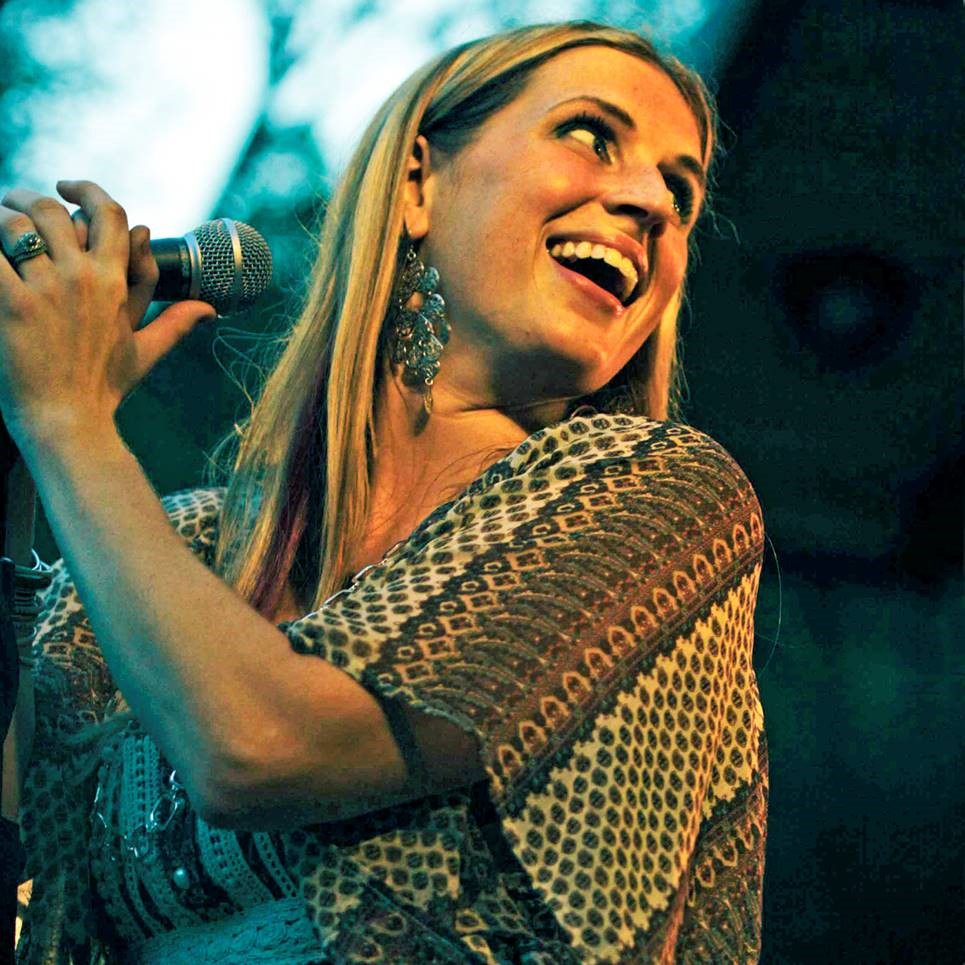 Remember her soulful voice... Alison Scott will be back at the Civic in spring!
Alison Scott is the strongest new voice to come out of Minneapolis in many years and her soulful, organic sound has quietly built a very large and loyal following.
While staying indier than indie and completely ignoring the hipster rulebook, through word of mouth with very little radio or media hype, Alison is making the kind of soul music that music fans love. True music lovers have always responded to an amazing voice singing great songs, and they always will- from Aretha to Adele, this is timeless music that transcends style and fashion, something for the silent majority of listeners who aren't interested in fluffy pop OR the trendy flavor of the month.
Working with multi-platinum guitarist/producer Kevin Bowe (Paul Westerberg, Etta James, Jonny Lang), drummer Peter Anderson (Polara, Honeydogs) and bass player Justin Rieken (Diamondhead, Mick Sterling and the Irresistibles, Cate Fierro), Alison has become one of the most popular live acts in Minneapolis; she has sold out the Dakota Jazz Club over a dozen shows in a row, and is now filling 500 seat theaters. Alison's releases have sold over 14,000 units and counting. She has spent the past several months in the studio working on her 6th release, STONE COLD LOVE, an originals album due to release on 5/5/15.
Ticket: $17.50 in advance, $22 at the door.