Audition Guideline and Tips
Upcoming audition opportunities:
The Rochester Civic Theatre Company practices color blind casting.
If you would like to audition but cannot attend public auditions, please contact Greg Miller, at least one week prior to public auditions to inquire about a possible private audition. Please email Greg: greg@rochestercivictheatre.org.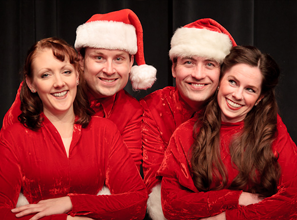 No pre-registration necessary.

Auditions at Civic Theatre are always open to the public and never precast.

Rochester Civic Theatre practices color-blind casting and encourages people of all races, creeds, and cultures to audition.

Rehearsal schedule will be distributed at the auditions.

For musical auditions: please prepare a song to sing at the audition. Bring the sheet music for an accompanist. Wear something comfortable to dance/move at the audition.

For non-musical auditions: Scripts are available to check out with a small deposit fee ($10) at the box office. Stop by the box office for details. Scripts must be returned to the box office by Monday before the audition dates.

If you wish to audition but unable to attend the given dates, contact the director at greg@rochestercivictheatre.org to schedule a possible private audition. (Contact us at least 1 week before the scheduled audition dates.)

Cast info is subject to change. Check this page often or contact Box Office for the current information.