Audition Guideline and Tips
Auditions will be held March 5 & 6 @ 7pm for the April/May production of Suite Surrender!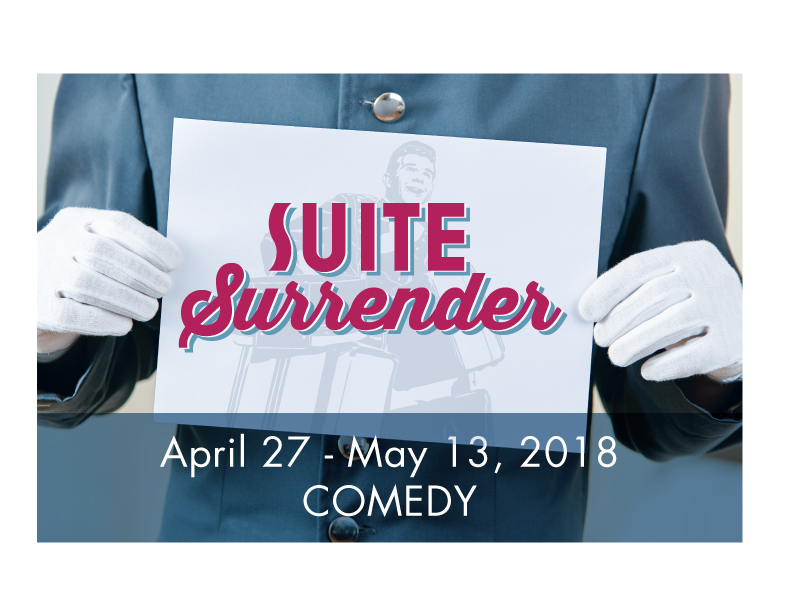 "Suite Surrender" is a short (85-minute, no intermission) farcical comedy set in an elegant hotel suite at the luxurious Palm Beach Royale Hotel in May 1942. The events take place in one afternoon (no set or costume changes) when two of Hollywood's biggest divas descend upon the hotel with their assistants, luggage and a legendary feud with one another in tow. Everything seems to be in order for their wartime fundraising performance until they are somehow assigned to the same suite. Mistaken identities, overblown egos, double entendres, and a lap dog named Mr. Boodles round out the hilarous riot of activity.
9 Cast Members (very evenly distributed roles -- no "leads" or "ensemble"):
Bernard S. Dunlap (30+ male): general manager of the hotel a la John Cleese in "Faulty Towers"; always working to maintain control and stay calm while inside his head is spinning to problem solve and make up truths on the spot.
Claudia McFadden (45+ female): America's beloved matron of song. Beautiful, statuesque, and a real dominating presence. Must be great singer and does 2 songs of director's choice in show.
Athena Sinclair (45+ female): Great star of stage and screen; petite in all but a demanding personality; a "cougar" for the younger men around her. Must be able to sing a duet with Claudia of director's choice.
Murphy Stevens: (25-30ish female): Athena's personal secretary who is a beautiful "star-want-to-be" and rekindles a past passionate relationship with the bellboy, Francis.
Mr. Pippet: (35+ male): Claudia's personal secretary who is always nervous and "put upon." Must take care of Mr. Boodles (a lap dog, and director hopes to use real animal), and Pippet "jumps" whenever the dog or Claudia barks. Must be able to have "feminine" traits which make him a bit ambiguous in a misinterpreted "compromised situation" scene with the bellhop. Helpful if a piano player, but not necessary.
Dora Del Rio (25+ female): a nosy Hollywood gossip columnist. Does a lot of physical comedy: trips, falls, getting knocked unconscious by doors then hidden in closets, etc.
Mrs. Everett P. Osgood (40+ female): high society matron a la "Mrs. Winston Howell III" in "Gilligan's Island." President of the Palm Beach Ladies for Unity. Ignorantly stuffy and a stauch supporter of making sure the servicemen on leave are entertained no matter how badly they behave.
Francis (25-30ish male): a flirtatious, mischievous bellhop with a "man of the world" attitude who rekindles a past love with Murphy.
Otis (adult male): an inept bellhop and Francis' opposite in demeanor.
Scripts can be checked out at the box office for a small returnable free.
For more information please contact info@rochestercivictheatre.org.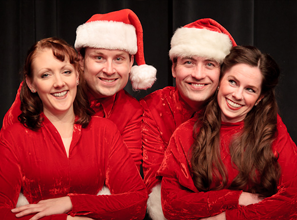 No pre-registration necessary.

Auditions at the Civic are always open to the public and never precast.

Rochester Civic Theatre Company practices color-blind casting and encourages people of all races, creeds, and cultures to audition.

Rehearsal schedule will be distributed at the auditions.

For musical auditions: please prepare a song to sing at the audition. Bring the sheet music for an accompanist. Wear something comfortable to dance/move at the audition.

For non-musical auditions: Scripts are available to check out with a small deposit fee ($10) at the box office. Stop by the box office for details. Scripts must be returned to the box office by Monday before the audition dates.

Cast info is subject to change. Check this page often or contact Box Office for the current information.